Delonghi Rapid Crisp is an excellent addition to your kitchen arsenal if you love baking pizzas and preparing cakes and cookies. With its oven-style design, this air fryer is one of the most efficient and user-friendly options in the market. There are numerous positive reviews and ratings from users who love the machine's performance.
Instead of choosing specific healthy recipes, this air fryer allows you to use less oil than deep frying and can cook 20% faster than other models. It's also one of the most affordable models on the market. The 5-quart capacity is ideal for families, but it can also work for those who are just starting out.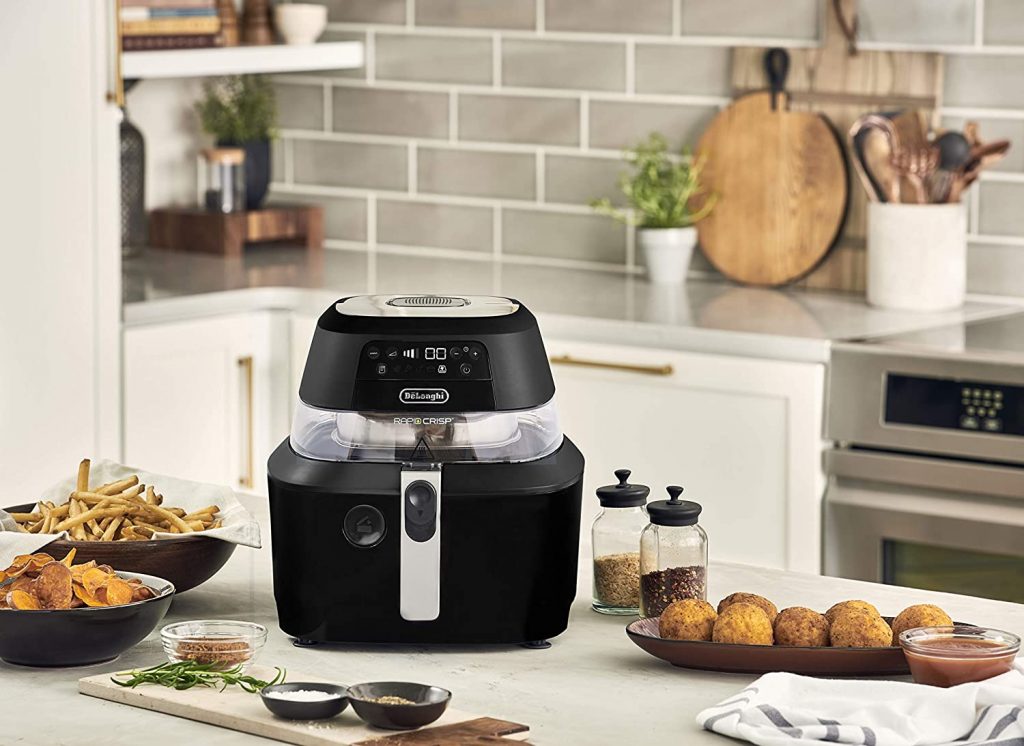 Is this something that can work for you? Read these Delonghi Rapid Crisp review features to make a decision.
Duo Heat Technology
The Duo Heat technology is one of the features that make the De'Longhi Rapid Crisp outstanding because it allows you to cook various dishes very fast. The technology utilizes two heating elements that offer both convection and radiant heat, leading to a 20% faster cooking time. This air fryer provides browned and crisp food without added oil.
3600 Window
Another reason why customers like the machine is the 3600 visibility window that lets you keep an eye on what's cooking without interrupting the cooking process. In fact, 8 in 10 people prefer the De'Longhi Rapid Crisp Air Fryer over their current air fryer due to this feature alone.
Easy clean-up
If clean-up is an issue for you (obviously), then you want to get this device because you will spend less time cleaning it. The design features a hinged lid, an anti-scratch coating, and a removable bowl, making it easy to use and clean up.
Easy to operate
Using this air fryer is easy without even paying too much attention to it. It has four power levels for different foods, from veggies to the best batch of chocolate chip cookies. Besides, you get five pre-set functions, including potatoes, roast, pizza, bake, and manual. Just choose the power level and preferred setting and wait for your food to get ready. This air fryer allows you to cook chips, sausages, or entire meals using only a spoon of oil within the shortest period.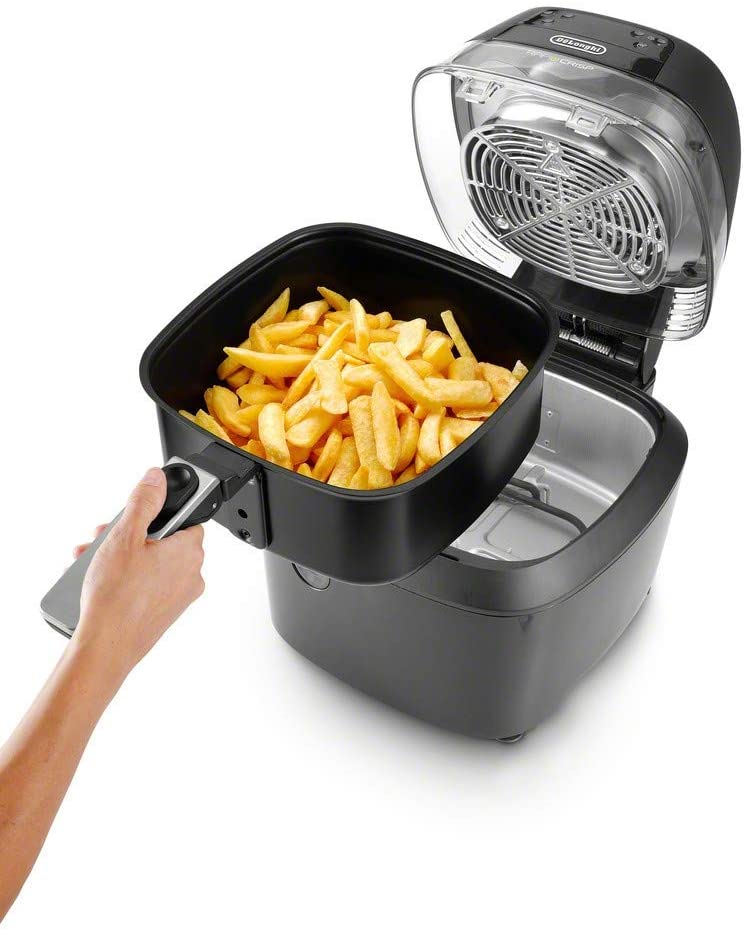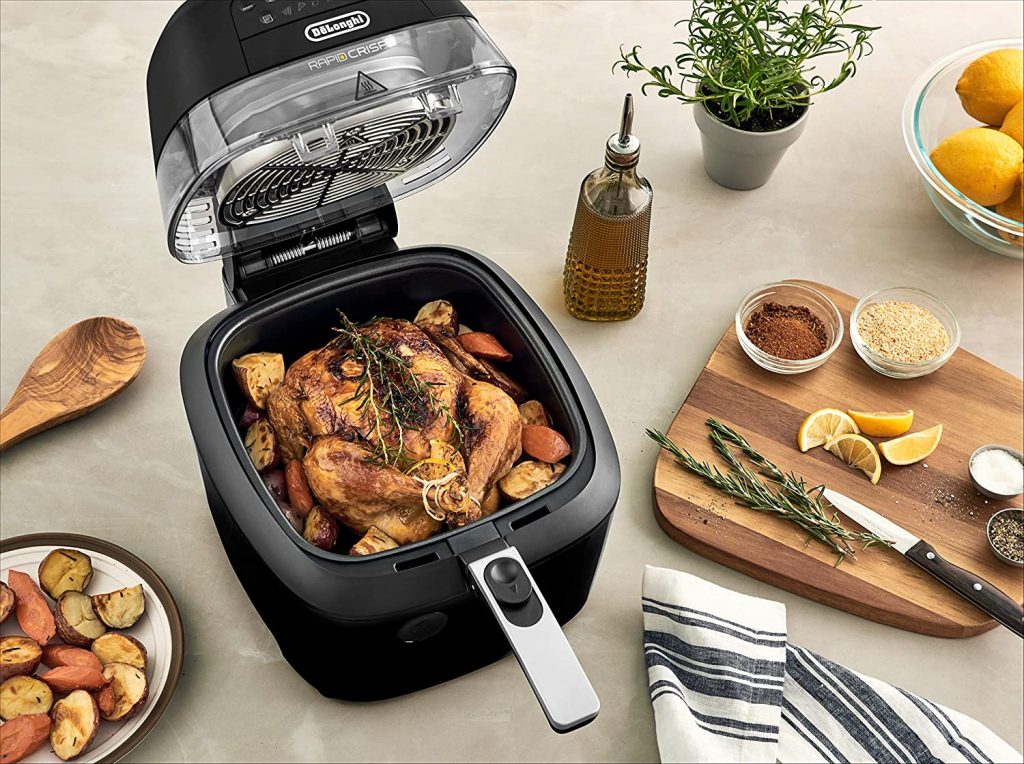 It's easy to use to make homemade recipes like chips
The appliance is lightweight and sturdy
The viewing window allows you to check food inside
The appliance is easy to clean
It offers a large 5-quart bowl
A few users said the cooking times are somewhat slow
The De'Longhi air fryer is a fantastic appliance for a big family who prefers to cook low-fat chips for the entire family. It's the perfect appliance to craft delicious and crispy meals that everyone will enjoy without spending hours preparing, cooking, and cleaning. De'Longhi products are known for being versatile and built to last. The brand also offers a 1-year warranty to cover any defects. We highly recommend it.