Do you take coffee seriously? Getting coffee from the shop every day can be expensive. DeLonghi La Specialista is the true king of semi-automatic espresso machine that offers automated grinding and tamping for the passionate espresso and coffee drinker. The espresso machine takes out the guesswork and minimizes the margin of complications out of each step of the espresso process. It can provide you with great-tasting coffee, whether it's a latte, espresso, or cappuccino.
The DeLonghi La Specialista espresso machine is ideal for any beginner who doesn't want to dig deep into the techy side of espresso science but still wants to control the espresso-making – something that automated machines rarely provide. This is one of the best espresso machines with higher versatility and tons of features.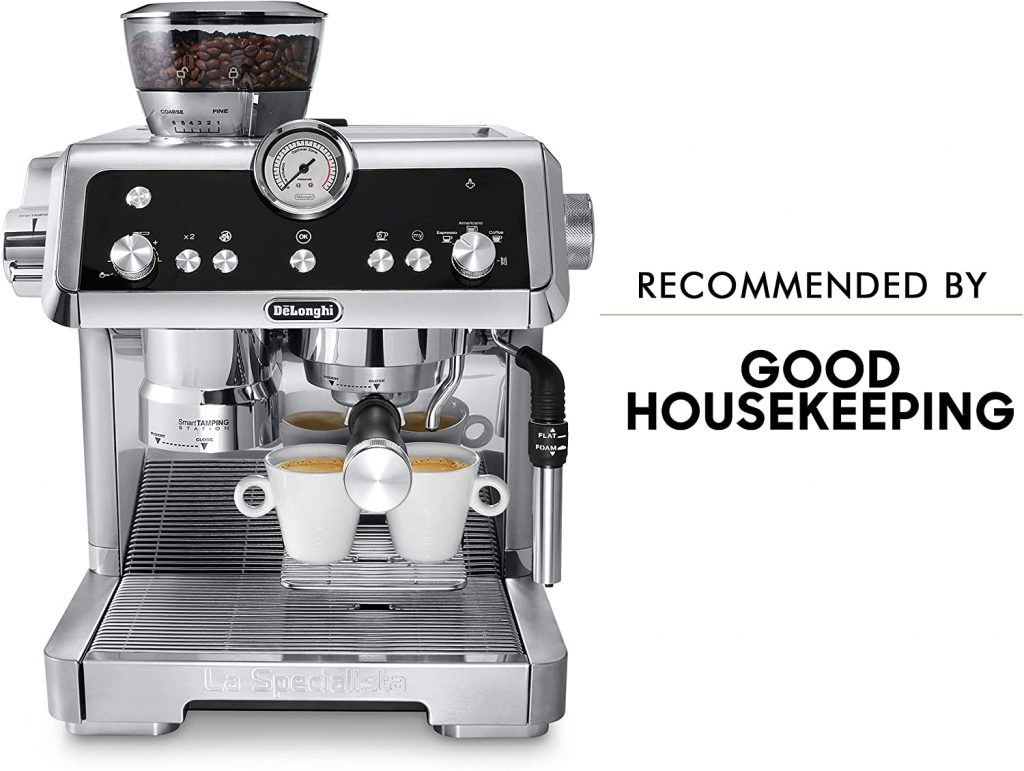 Read on this De'Longhi La Specialista features below to decide whether it's a worthy buy.
Advanced performance
Coffee made from freshly ground beans is the best. This is why coffee lovers prefer to have a machine with a grinder like the Delonghi Specialista. This allows the maximum extraction of your shot from every grain of espresso in the portafilter.
La Specialista boasts a 19-bar pump to extract flavor and ensure each shot has a rich taste and saturated aroma. The machine uses a special active control technology to heat the brew and steam the boiler separately. Besides, it features a sensor that ensures coffee beans are ground consistently for consistent flavor.
Large brewing capacity
La Specialista is an excellent product for homes and offices, featuring a large 2-liters tank, or about 67 fluid once. A typical espresso shot is about 1 fluid ounce, while a double shot offers 2 fluid ounces. You can prepare up to 67 single shots or 33 double shots of espresso by this conversion. This means that you don't have to refill the reservoir for weeks or even months, depending on how much you drink coffee. Additionally, there's a bean hopper that can hold up to 1.7 pounds of beans, which is impressive.
User-friendly interface
A simple user interface that offers full control is what makes this espresso machine stand out. At a glance, the La Specialista has a pressure gauge that's centrally located, followed by a bean hopper at the top, and the buttons are conveniently placed on the front for ease of use. The steam wand offers two modes: foam and flat and three preset modes: Espresso, Americano, and Coffee. The machine also features a smart tamping station from which you collect your beverage.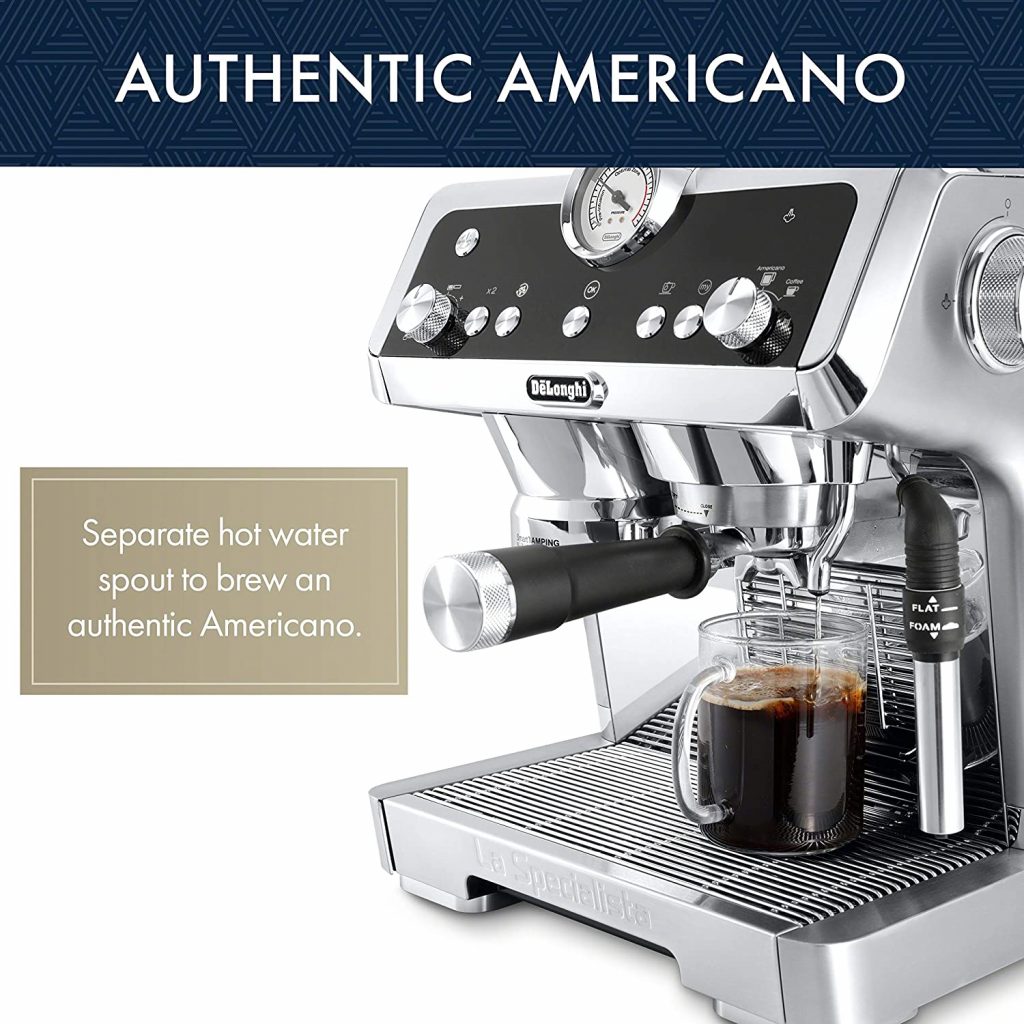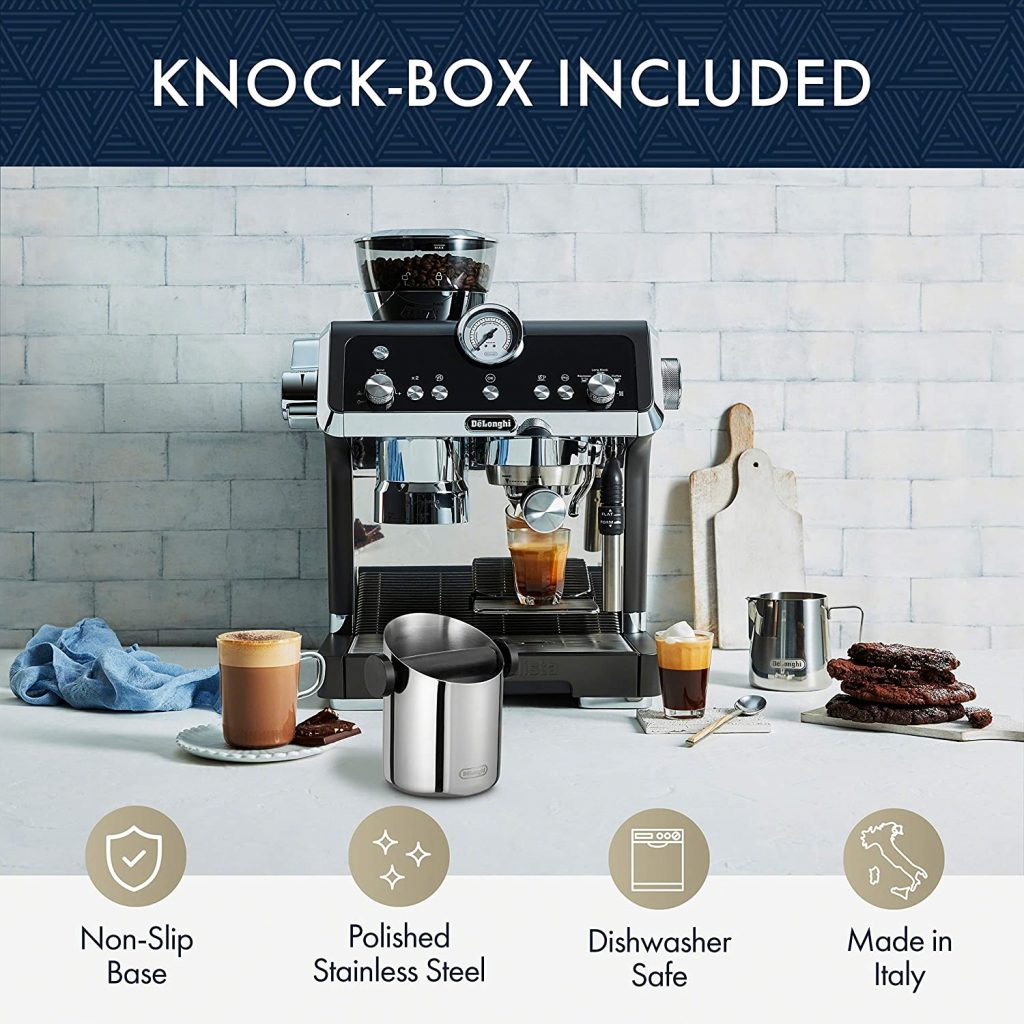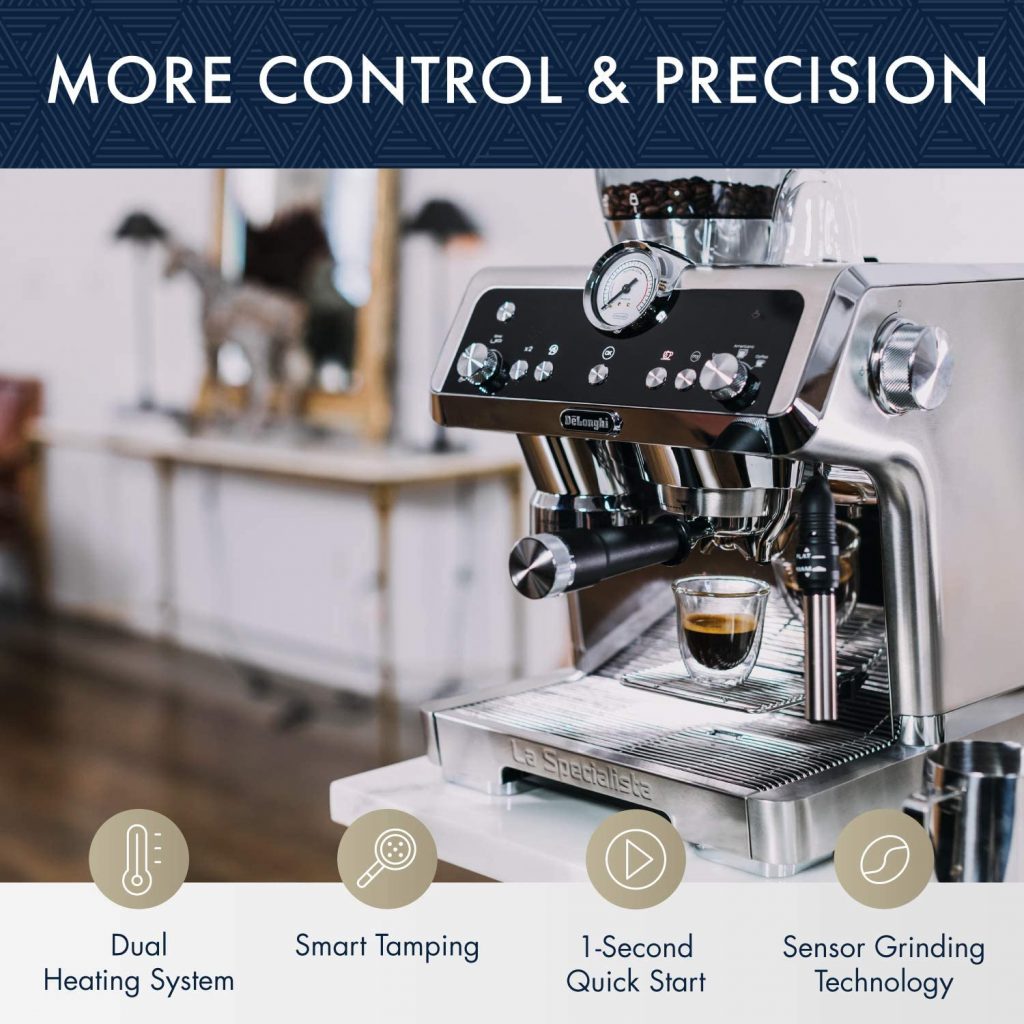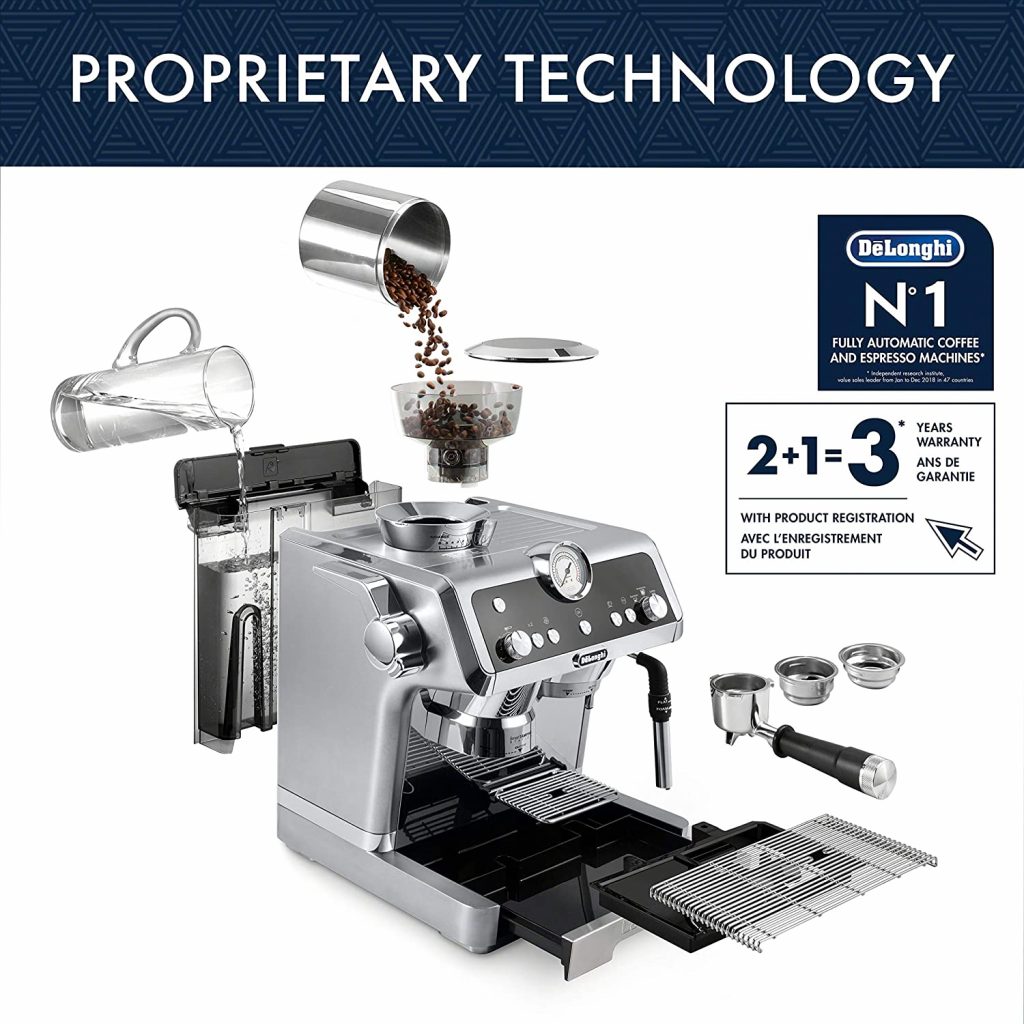 It's easy to use for beginners
You can easily collect the drink by applying pressure on the lever
The sensors make the job easier and efficient
It has a hot water spout for convenience
It heats up faster
Unfortunately, the machine does not provide a PID control, a feature that allows users to control temperature precisely.
La Specialista is an innovative creation that features a full stainless steel body that will last for years to come. The interface is simple for beginner baristas, with the grinding and tamping fully automated. Moreover, the advanced latte system allows you to choose the type of foam you want. If you are looking for an espresso machine with a built-in grinder, then you will definitely love this machine.