All-Clad is an American cookware manufacturer headquartered in Pennsylvania. Their latest set of frypans is a testament to their quality work and exceptional design. The 10.5 and 12-inch aluminum pans feature a flat base with flared midsized sides that are perfectly curved to flip and toss food without any spillages. All-Clad fry pans feature three layers of nonstick coating, allowing you to cook with less oil, and the food will always slide right off the pan without the need to stir constantly.
These pans are also compatible with all cooktops such as gas, induction and you can broil or put it in the oven for up to 500°F. Read on to discover the unique features and capabilities of the All-Clad nonstick fry pans, making them a perfect addition to your kitchen.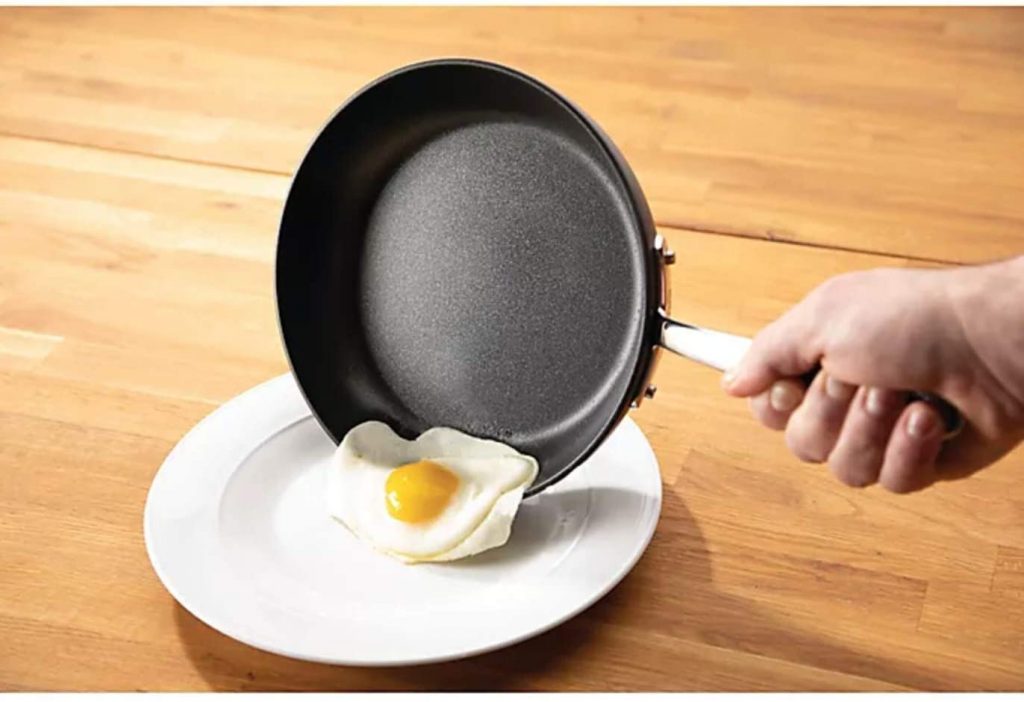 Hard-anodized aluminum construction
All-Clad relies on hard-anodized aluminum to manufacture these fry pans, which provides rapid and evenly distributed heating. The end result is a well-cooked meal while also preventing any reactions with acidic foods. Having a hard-anodized aluminum construction also ensures that the surface is smooth and very durable for long-term use.  The surface treatment also prevents food from sticking to the pans when cooking under high heat, and a gentle scrub is all you need t0 clean off the surface.
PFOA-free nonstick surface
These fry pans feature PFOA-free nonstick coating, making them easy to clean and reducing the amount of oil you need to make your favorite meals. The nonstick surface makes it much easier to deal with sticky meals as they easily slide off the surface. All-Clad does not compromise when it comes to your health, and the three-layered nonstick surface is PFOA-free certified, so you can prepare all your meals knowing your health is guaranteed and that you are not exposed to these carcinogenic materials.
Double-riveted stainless handles
All-Clad relies on double-riveted stainless steel handles to provide a firm grip for these fry pans. The rivets are not only durable but can also withstand rapid expansion making the pans oven-safe. The stainless steel handle conducts less heat, so you can use the [pan on a hot stove for prolonged periods without the handle getting uncomfortably hot. The entire build excludes any form of plastics and hidden nooks and crannies where food bits might get stuck over time.
Sloped sides
These fry pans have sloped sides, making it easy to toss food without spillages and flipping your meals as you cook them. The sloped sides also make it much easier to pour out the cooked meals while serving.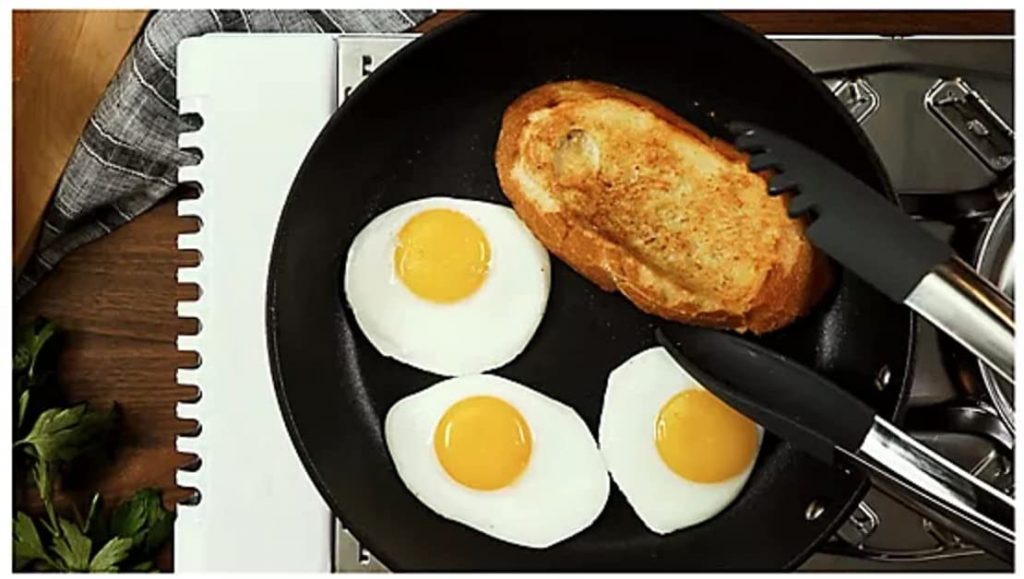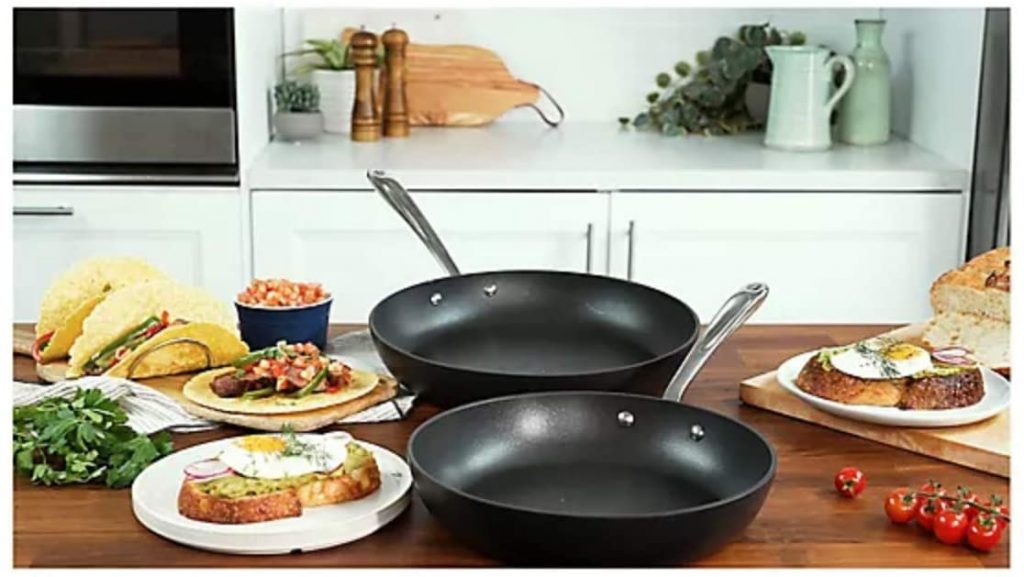 Long-lasting stainless steel handles that are also double riveted
Sloped sides for easy tossing and flipping
PFOA-free nonstick cooking surface
The concave handle design makes it harder to lift off the pan, especially when it's full of food.
If you are in the market for a pair of saute pans, then the All-Clad fry pans are your best choice at this price range. They are durable and heavy enough to hold and evenly distribute the heat on the entire surface. Go ahead and equip your kitchen with this pair of heavy pans that are guaranteed to provide exceptional results with each meal.