If you are in the market for ideal ceramic cookware, then the all-clad fusiontec ceramic pan with a steel core is the product for you. With its beautiful rose quartz color, this pan is presentable and will go from oven to table without the need to empty the cooked meal into another container.
The pan has a steel core that heats up uniformly to heat the food consistently and cook the meals thoroughly. You also don't have to worry about chipping as the natural ceramic finish is durable and chip-resistant.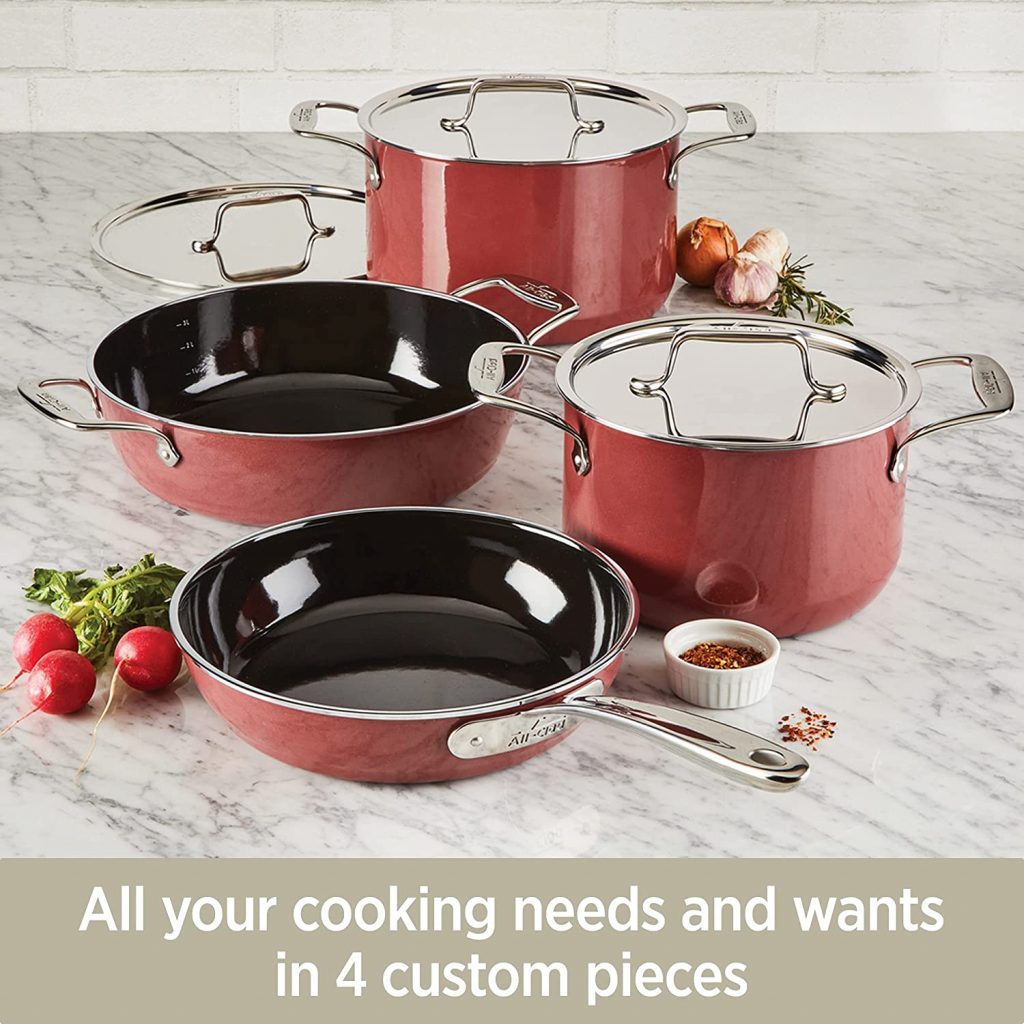 Let's take a look at some for the features and capabilities of the fusiontec ceramic pan:
Versatile Design
With its broad base and sloped edges, this pan is perfectly designed to fit every cook's needs. You will have no problem from searing to browning and even cooking with liquids in this pan. The sloped sides prevent food from pouring over the edge while stirring and evenly distributing the heat across the entire surface.
Drip-free Pouring Rim
All-Clad fusiontec ceramic pans feature drip-free rims that make it easy to neatly transfer cooked sauces and liquids from the pan. The rim doesn't have any tight edges that would otherwise make it hard to clean up after each meal.
Compatible with Induction Cookers
This ceramic pan is compatible with all standard cooktops and induction cookers. You can use the pan in the oven or a broiler to -prepare meals that require intense heat up to 500 degrees F.
Steel Core
The all-clad fusiontec ceramic pan has a thick steel core that's ideal for evenly distributing heat. This ensures that all your meals are evenly cooked, and the steel core retains heat after you've taken the pan from the heat source, which keeps the meals warm until you are ready to serve.
Ability to Perform Various Cooking Tasks
Due to its ability to retain and evenly distribute heat, this ceramic pan can perform multiple cooking tasks, including simmering, searing, sautering, and braising. This opens up your recipe options to try out new techniques and still enjoy perfectly cooked meals.
Riveted Stainless Steel Handles
This unit features stainless steel handles riveted onto the pan to provide a safe and firm grip while cooking, these handles can withstand extreme heat without developing any slack, and they will withstand years of use.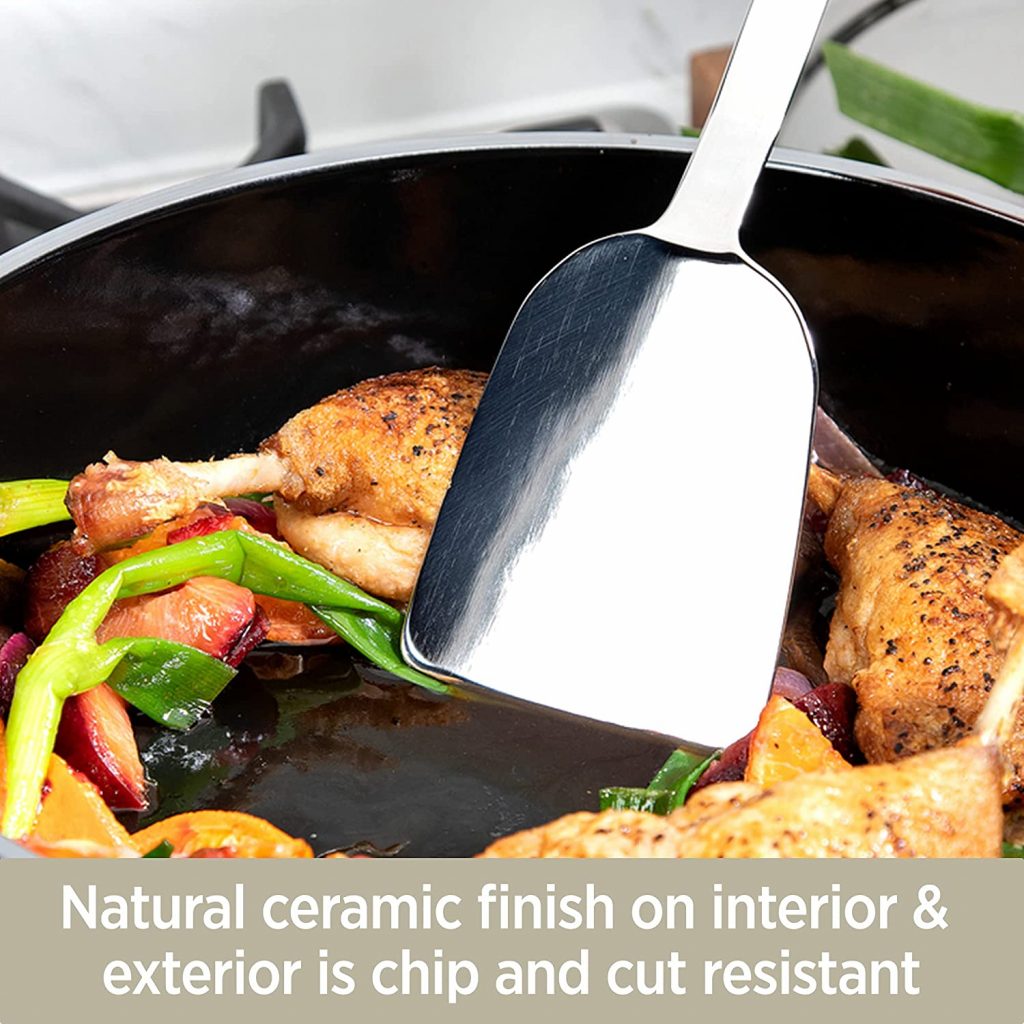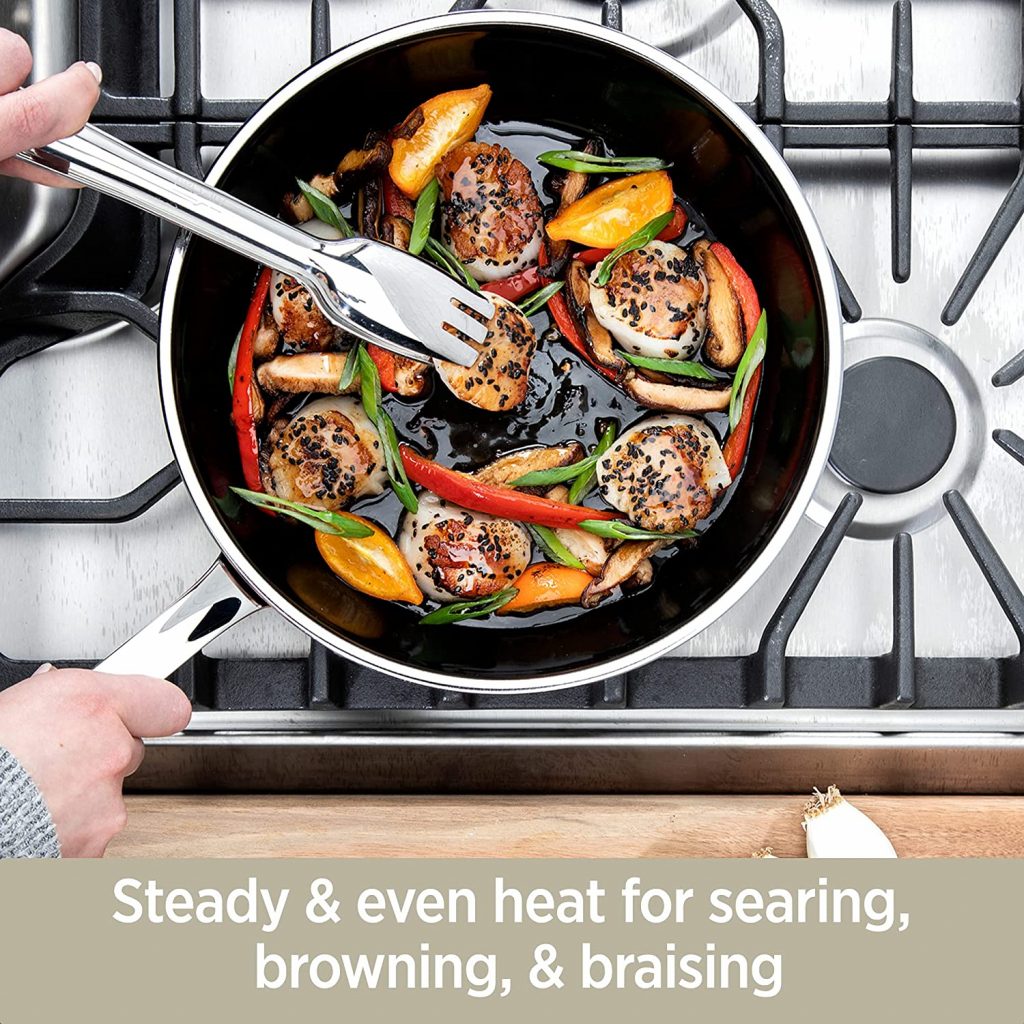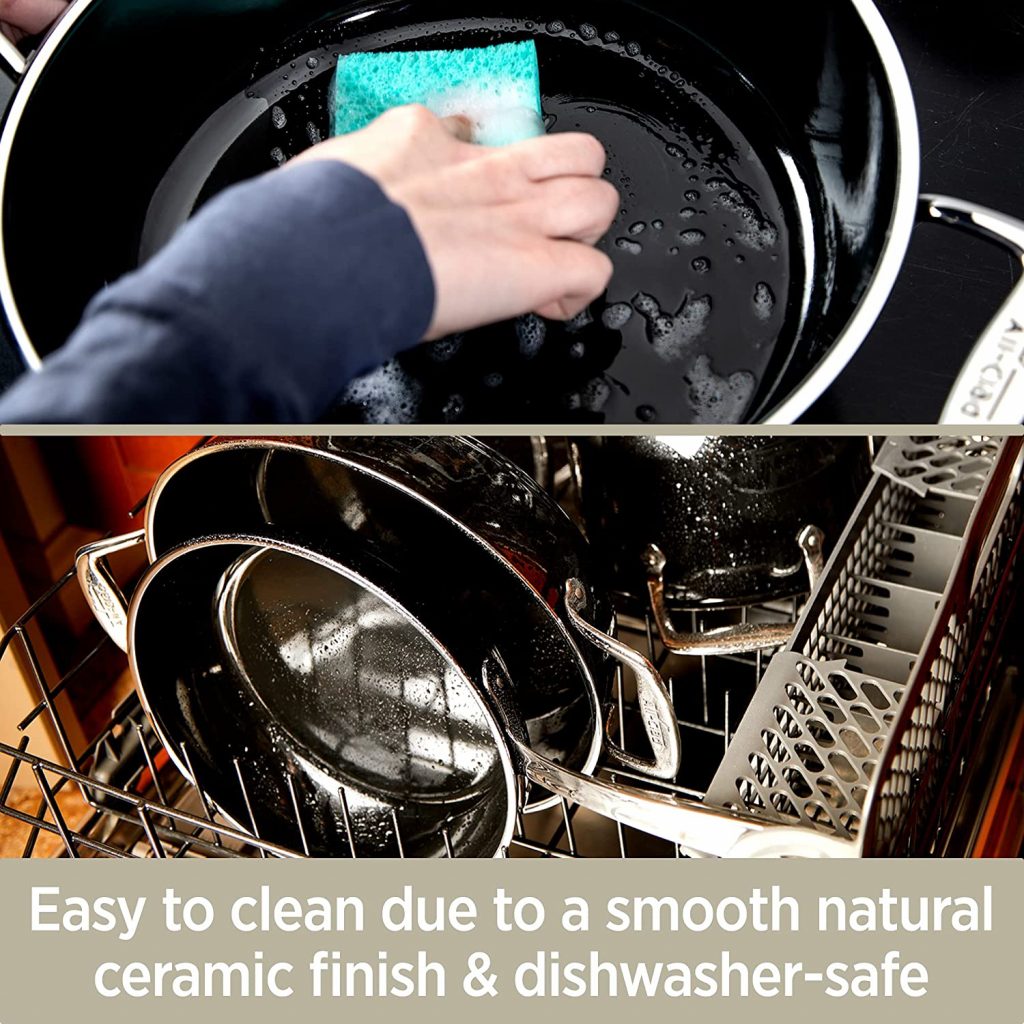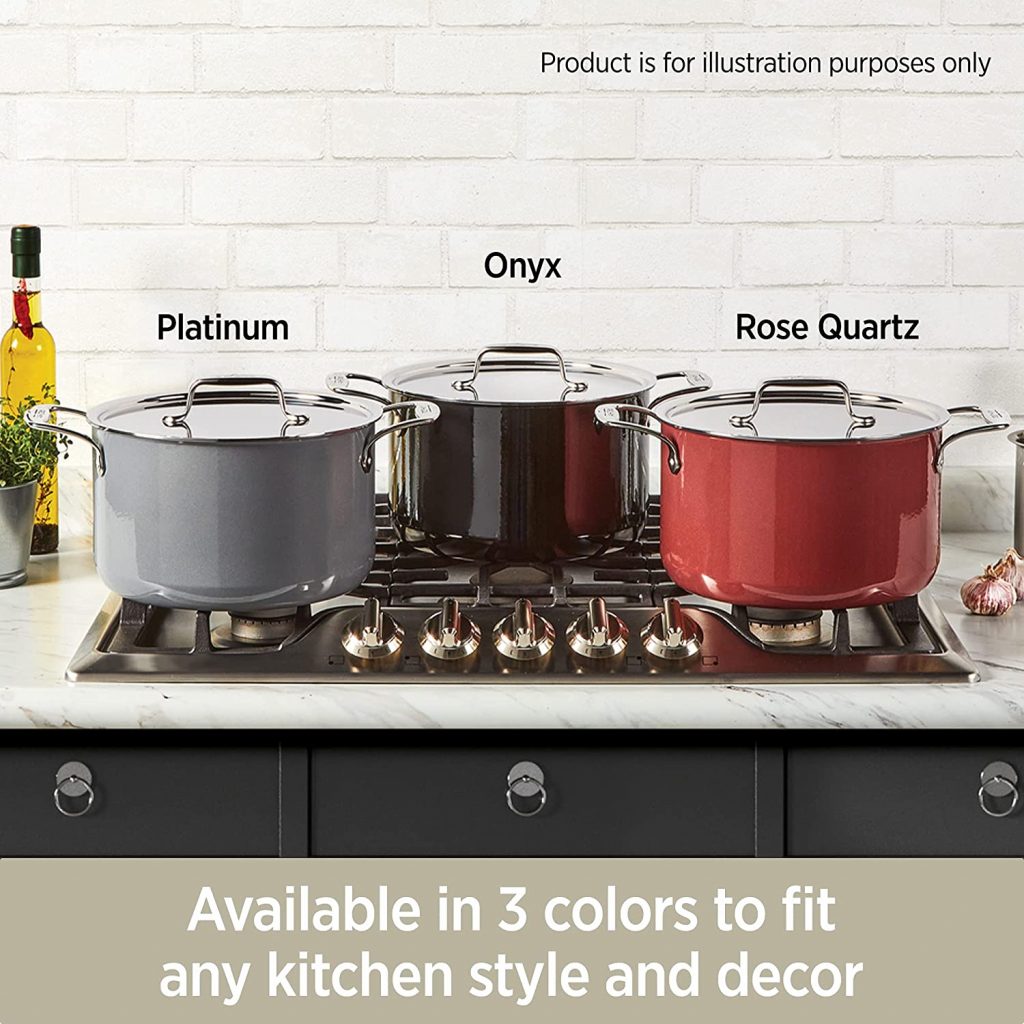 The pan is compatible with all heating sources, including induction cookers.
The ceramic layer is chip-resistant.
It has a steel core that provides an even distribution of heat.
The stainless steel handles are riveted to provide a firm and safe grip.
The lid lacks a pressure release valve.
Thanks to its heavy-duty design, all-clad fusiontec ceramic pans are the answer to all your searing and braising needs. This pan has a steel core that evenly distributes the heat for perfectly browned foods that retain natural flavors. Give your kitchen the upgrade it deserves and transform your meals with the all-clad fusiontec ceramic pan.